About Squash Media
Squash Media is designed to serve the squash community with a variety of publications that inform stakeholders, recognise achievement and promote events.

The publications are created by Kim Schramm and aim to promote our great game, our people and our events.

Squash Media uses a number of images from squashpics.com. We would like to thank Steve Line for taking these high quality action shots of our stars and for making some available to help promote our great game.

Squash Media certainly appreciates the work Steve does and the use of the images displayed on this website.

Contact Kim if you would like to contribute a story to any of these publications.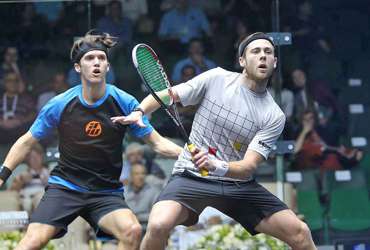 CONTACT INFO
Address:
PO Box 1259
Morayfield 4506
0407 126 911
Enquiries